Mindful Littles is the only program of its kind that combines mindfulness, social-emotional learning, and authentic service learning into a holistic model for the Whole Community, harnessing the power of compassion to create personal and social change.
Our Unique Habits-Based Approach to Compassion
If compassion were a habit for individuals, families, and entire communities, imagine the peaceful world we would live in.
This is the vision that drives us at Mindful Littles.
The Cycle of Compassionate Action
The more you feel good, the more you do good. The more you do good, the more you feel good. 
Leveraging skilled live facilitators and proprietary digital content, we've created an experiential learning model where our participants learn compassion practices and then immediately apply these skills. Our unique Feel Good, Do Good model works as a self-perpetuating cycle to help participants retain the skills they learn. 
But we don't stop there. Compassion is most beneficial, and becomes habitual, when practiced synergistically moving through oneself, home, work/school, and the entire community. So we provide tools, including digital resources and accountability measures, that foster and sustain habits of compassion in all areas of daily life. We call this the Holistic Model of Compassion.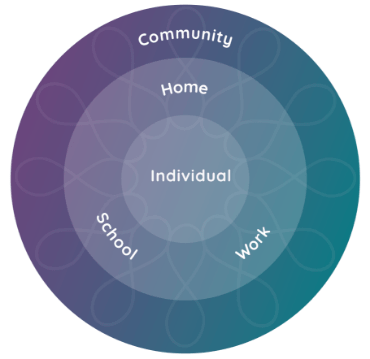 Holistic Model of Compassion
When you practice compassion with yourself and those around you in all areas of your life, it becomes a habit.
Compassion is our ability as humans to recognize suffering and feel motivated to alleviate the suffering, whether in ourselves or in others. 
Research shows that compassion has a wealth of positive benefits:
▪ Helps reduce anxiety, stress, and depression 
▪ Increases mental and emotional resiliency 
▪  Increases connectedness and social relationships
(source: Why is Compassion Important?)
Research also shows that compassion is an intrinsic quality we are all born with, but one that must be cultivated and conditioned, like physical training. To reap the many benefits of compassion,
we must intentionally activate, practice, and strengthen it. 
The best part of these service projects is that not only does my 'little' learn how to be more kind, appreciative and compassionate, but I learn how to continue those lessons at home."